Five creative and original ideas for your events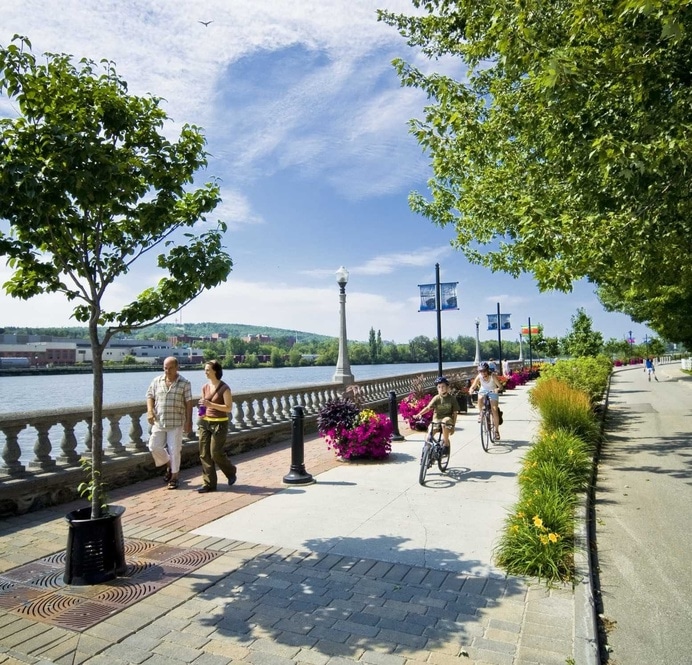 Experts will tell you that if you want your event to stand out, you need to be creative, innovate and work outside of the box. But how do we do that? To inspire you, we've prepared five practical tips to add originality to your events!
Choose an Unusual Place
Remember: the venue selected for your event will set your guests' first impression! This is an opportunity to make memories by choosing a location that will astonish and foster enthusiasm among your participants. Sherbrooke offers a variety of venues that will give a unique character to your event. For example, stand out by organizing an outdoor gathering; at Parc Jacques-Cartier, on the Lac-des-Nations Boardwalk or in the middle of the vineyards at the magnificent La Halte des Pèlerins vineyard! For indoor spaces, consider unique places such as the Musée des beaux-arts, the Sherbrooke Museum of Nature and Sciences and the sumptuous Granada Theatre, designated a Canadian Historical Heritage Site.
Offer Unusual Activities
To ensure the engagement of your guests, you need to promote personal exchanges during your event, primarily through fun and surprising activities. Choose activities that are out of the ordinary! Give your participants a virtual reality experience and invite them to plunge into the immersive games of MontVR's mobile kiosks. Bring in the team from La Zone Plus, and they can practice axe throwing, an unusual yet highly satisfying activity! Also, consider offering more Zen and relaxing options for your guests. For example, install a mobile station from Strom Spa Sherbrooke on the event site so that everyone can enjoy relaxation or meditation workshops.
Opt for New Types of Entertainment
In addition to offering unusual interactive activities and games, you should also choose original entertainment to set the tone for your event. For example, you can work with a theatre company and invite them to come and perform sketches on topics that will reach your guests (around your organization or professional field theme). In addition to letting a photographer immortalize your event, offer your participants the opportunity to have their portrait drawn by a cartoonist! This type of activity will not only allow you to stand out, it will also make everyone happy! Or consider installing trendy themed bars, such as a smoothie, tea or cocktail bar. To finish impressing your guests, bring in flair bartenders who will serve them cocktails in spectacular ways!
Dare an International Theme
Why not have your participants dream about international travel? With themed stations, offer them complete cultural immersion from around the globe. For example, immerse them in a Middle Eastern-inspired décor, with lamps, carpets and cushions, and give them a taste of traditional dishes from the region's countries! Offer them custom activities based on the cultures represented at each station. This theme is sure to amaze your guests! If this inspires you, we have the right resources in Sherbrooke to help you develop these immersive themes. Please contact us for more information!
Add a Touch of Friendliness
To make your event more user-friendly, consider replacing the usual folding chairs with pillows or couches. You will optimize the comfort of your guests during speeches and conferences. So participants don't have to speak in front of an audience, allow them to ask their questions anonymously via an app or by text message. Make everything friendlier by installing a photo booth and encouraging everyone to pose with wacky accessories and costumes. Turn your gathering into a family event and invite your participants to come and enjoy quality time with their loved ones!
For support in planning your event, please contact us. Our team is here to help!
Our team
at your service