Five Trendy Tips for Your Events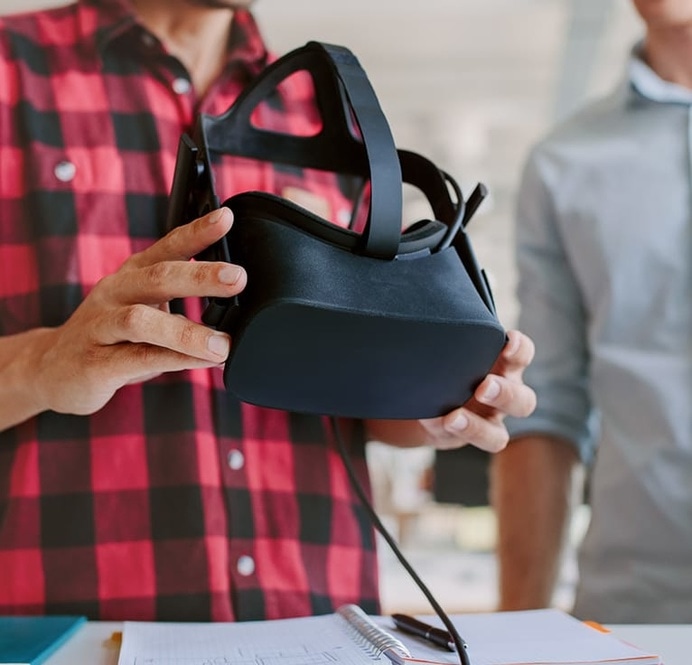 We suggest you follow the following trends to ensure the success of your event. They will add a special touch of originality and dynamism to your gatherings!
Use Virtual and Augmented Reality
Stand out by offering your participants a unique virtual immersion experience! Using concealment helmets, immerse them in fictional three-dimensional worlds and make them experience extraordinary adventures! Travel to virtual reality centers like MontVR or La Zone Plus or bring them on-site to add a recreational touch to your event!
To provide a more interactive overall experience, consider using augmented reality differently with a variety of applications! Using glasses, a tablet or even their cell phones, your guests will be able to see virtual elements come alive in the environment around them. This can include characters, sets or texts. When you attended a conference or a speech, did you ever wish that the speaker came with subtitles? With augmented reality, anything's possible!
Choose Medium-sized Cities
Follow this trend in event planning - drop the commotion and panic of big cities and instead look to the many advantages of smaller ones. In recent years, medium-sized cities such as Sherbrooke have been working to improve their event infrastructure and transportation networks to meet the needs of visitors better. You and your participants will be able to enjoy the same amenities as in large cities, but at reduced costs and in a quieter and more pleasant setting!
Follow the "Festivalization" Trend
Incorporate atypical activities and entertainment into your programming to give your participants a memorable experience! Adding a touch of extravagance to your event will increase the overall satisfaction of your participants. Be creative! For example, invite a theatre company, cartoonist or a flair bartending service to liven up your gathering. Or send your guests to enjoy the many events and festivities held in Sherbrooke! Check out our article "Five Creative and Original Ideas for Your Events" for more suggestions!
Think Health and Wellbeing
Show your guests that their happiness and wellbeing are essential to you. Choose healthy and pleasant environments to lodge them and hold your event. Work with local businesses to provide a healthy and nutritious menu, as well as a variety of activities that will help everyone revitalize. For example, do business with one of our gyms or offer your guests hot yoga, spinning or CrossFit sessions. Team up with one of our spas to offer meditation workshops, treatments or any other relaxing event. Give your participants a breath of fresh air! Invite them to take part in hikes to discover the city, its mythical places and its most beautiful landscapes. Reinvigorated, your guests will be all the more engaged in your event!
Host an Eco-friendly Event
BWhile reducing the ecological footprint of your event can create some challenges, protecting the environment is now a must to satisfy your guests, your partners and your conscience! To make your event greener, consider using reusable, recyclable and even second-hand materials. Promote local products and services, encourage your participants to use public transit, and discuss possible eco-responsible measures with hoteliers. For more practical and ecological advice, see our article "Five Considerations to Make Your Events Greener".
For support in planning your event, please contact us. Our team is here to help!
Our team
at your service